Soap Opera Characters Fans Are Desperate To See Make A Comeback
Published on November 25, 2020. Updated May 6, 2022
Soap opera fans are very invested in the characters on their favorite shows. After all, they tune into these daytime dramas regularly and fall in love with the larger-than-life personalities on soaps. This is why it can be hard when a character leaves. However, as devastating as an exit can be, a character comeback can create a huge buzz on a show. Below are some soap opera characters fans are desperate to see make a comeback.
Want soap spoilers delivered to your inbox every week? Sign up for Fame10's weekly soap opera spoilers newsletter.
20. Y&R's Ronan Malloy
The tough cop with a heart of gold heated things in Genoa City from 2010 to 2012, as Nina Webster's illegitimate and long-lost son. He'd have some steamy affairs along the way with Phyllis Summers, Chloe Mitchell, and Heather Stevens. Sadly, Ronan was simply written off the show without a proper goodbye and many Y&R viewers would love to see Malloy come back

19. B&B: Nick Marone
Nick Marone briefly returned in 2022 to mark B&B's 35th anniversary, but it was in a dream sequence for Brooke. Nick, his mother Jackie and her husband Owen, abruptly left the B&B in 2012 and fans would love to see all of them return, but particularly Nick. Ridge's half-brother was a charismatic sea captain who romanced many women during his time in LA, including Bridget, Brooke, Katie, Donna, Taylor and Felicia. He also shares a son named Jack with Brooke. Nick's return would provide a rival for Ridge and might also give Brooke another potential bed to hop into that wasn't occupied by her sister's husband Bill.

18. GH's Serena Baldwin
It's been a long while since Scotty's daughter has been seen in Port Charles and many long-time fans are rooting to see this incredible character return. She's yet to formally meet her brother Franco, and it seems like ages since she's had time with surrogate mother Lucy Coe. Sounds like it's time for Serena to make a comeback.

17. DOOL's EJ DiMera

We include EJ DiMera on this list because his 2021 comeback has been amazing! When Kristen DiMera revealed that EJ was alive and well in late 2017, many DOOL fans rejoiced. Yet it took a few more years before the character returned — but recast Dan Feuerriegel has been worth the wait! As we daydream about other comebacks on this list, it's worth noting the ones that have actually happened. At the very least, this one gives us hope!

16. Y&R's Delia Abbott

Sadly, Delia Abbott is one of those soap opera characters who will more than likely never return, unless in a ghost/dream form. However, this doesn't mean that Y&R fans don't still miss her very much and wish she could return. The little girl was smart, funny, feisty, and sweet. Moreover, the car accident storyline that caused her departure touched the hearts of many Y&R viewers.

15. B&B: Rick Forrester
Rick was heavily involved in the ground-breaking transgender storyline with his then-girlfriend Maya. Brooke and Eric's first child, fans were stunned when this popular character was taken off the B&B canvas in 2018. Rick is mentioned occasionally, but fans still don't know why he and Maya broke up. They'd like to see a resolution to Rick and Maya's storyline and Rick's return to LA.

14. GH's Emily Quartermaine
It would be virtually impossible to bring Emily Quartermaine back to Port Charles at this point, considering how she was found in 2007 (by pretty much the entire town) at the Black and White ball; however, this doesn't stop fans from desperately wanting her to return to the show.

13. DOOL's Melissa Horton
DOOL fans do love the Hortons, and another familiar face from the past to hit this list is Melissa Horton, an extremely popular character in the 1980s and 1990s. She had some incredible love affairs with Pete Jennings, Jack Deveraux, and Emilio Ramirez, and bonded closely with cousins Hope and Jennifer. Melissa was last seen on Days in 2010 when she came back to town for Mickey's funeral.

12. Y&R's Heather Stevens
With all his children out of Genoa City, Paul Williams could use some family in the little town right now. Could this signal a return from Heather Stevens? Right now, she's shacked up with Daniel Romalotti and his daughter Lucy, somewhere in Georgia, but that could all change in a blink of an eye. Heather is certainly a character many fans would love to see come back to the Y&R.

11. B&B: Macy Alexander
Although Macy purportedly met her demise in October 2003 when a chandelier fell on her head, many fans believe she is still alive and would like to see her return to the B&B canvas. She could lend a hand to her cousin Sally, who was in quite the sticky predicament when last we saw her. Macy's return could also lead to a comeback for Thorne, who hasn't been seen in LA since Valentine's Day 2019.

10. GH's Duke Lavery

Duke returned from the dead once, so he could do it again. This is the main thought many GH fans have when it comes to Lavery. His romance with Anna Devane was epic and the character has been a fan favorite that spans generations. It's been some years since his character passed away; however, Duke's return could stir things up in Port Charles if the writers could craft something up.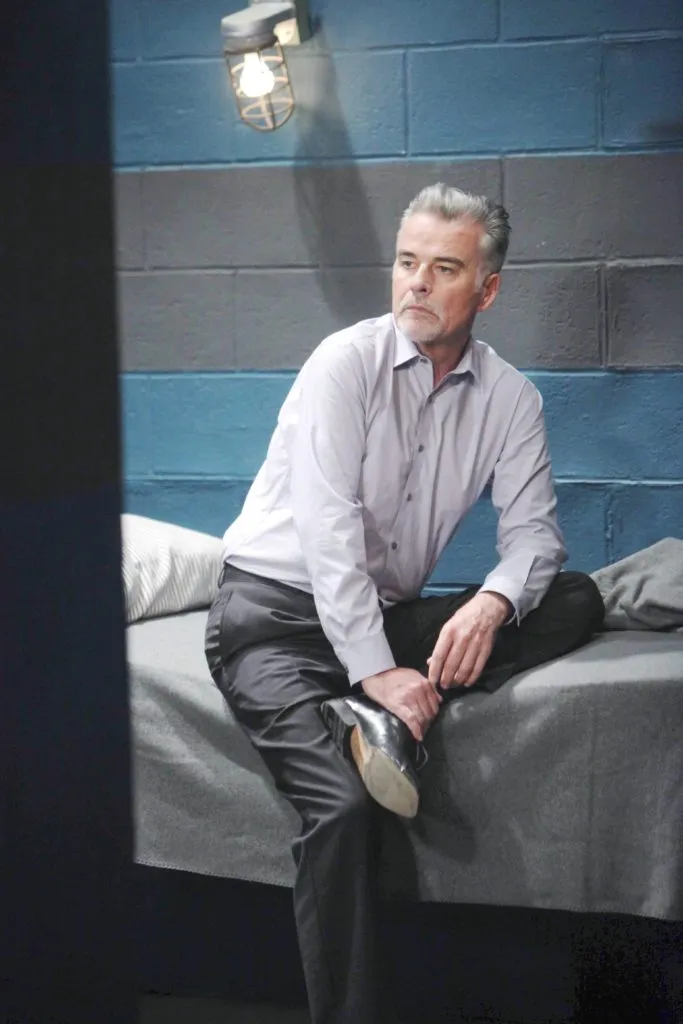 9. DOOL's Chelsea Brady
Whatever happened to Bo and Billie's daughter, Chelsea? Well, she ended up moving to London to be closer to her mom, but DOOL fans have heard little more about this spitfire since. She had an explosive start when she strolled into Salem and, while she was a bit of bad girl at first, it turned out that she had quite the heart of gold. Many Days' fans miss her spunk. Maybe it's time for a big return?

8. Y&R's Patty Williams
Patty Williams is absolutely insane, yet there is something about her character than fans truly connect to. Everyone can see she's not a terrible person, and most of the bad things she does, she's either goaded into doing, doing it out of fear, or due to her mental condition. While someone is bound to get axed whenever Patty enters a storyline, when she is around, she makes things in Genoa City interesting.

7. B&B: Thorne Forrester
Thorne also returned in 2022 for Brooke's dream sequence, but we think the character has more to offer than that! Thorne has always been the forgotten Forrester who was relegated to working in the basement at Forrester Creations. He was involved in some of the B&B's most heartbreaking storylines, including the demise of wife Darla when she was hit by a car driven by Taylor. His daughter Aly also passed away at the side of a highway, after an altercation with Steffy. Thorne is a sympathetic character who remains popular with fans, many of whom would applaud his return.

6. GH's Brenda Barrett
Undeniably one of the most popular GH characters of all time, many fans would love to see a Brenda Barrett comeback go hand-in-hand with a romantic reunion with Sonny. The feisty and dynamic character was much-loved by many GH viewers and Brenda always makes things interesting in Port Charles. While there are audiences that would like to see this return, there is also a pool of fans who are dedicated to Team CarSon (Carly and Sonny); however, perhaps Brenda could come back with a new love interest in mind? We're looking at you, Jasper Jax.

5. DOOL's Bo Brady
Speaking of Bo, considering how he passed away in November 2015, it would be very hard to bring him back to Salem. Yet Bo will return — albeit not in the flesh — as a ghostly apparition in the second series of Beyond Salem. As Bo's spirit tries to help Hope and Ciara move forward, perhaps his return will also provide closure for audiences who still miss him.

4. GH's Lucky Spencer

Lucky Spencer was a character that GH fans have watched grow up over the years. While he's been recast a couple of times, most viewers associate Lucky with the actor who originated the role, Jonathan Jackson. Lucky's sons are in Port Charles and he has plenty of family who would welcome him back into the fold should he decide to return. Many fans would be over the moon if Lucky decided to stroll back into town.

3. Y&R's Drucilla Winters

It's been well over a decade since Dru fell off that cliff and disappeared from the land of Genoa City; however, long-time Y&R fans still yearn for her return. While she'd be returning to find out the love her life has passed, perhaps the silver lining would be seeing her children again and meeting her grandchildren.

2. B&B: Sheila Carter
Another example of a long-awaited comeback gone right has been Sheila Carter! The chaos she caused in 2022 has been memorable, breaking up Brooke and Ridge but especially shooting Steffy and Finn. It's a more satisfying return than the criminal's previous visit to the sudser in 2017. Hoping to reunite with Eric, she immediately targeted Quinn and outed the jewelry designer's stolen kisses with Eric's son Ridge. But Sheila's storyline sputtered after that and instead of going out with a bang, she just disappeared off the canvas a short time later.

1. DOOL's Arianna Hernandez

Sister to Rafe, Gabi and Dario, Arianna Hernandez had a short stay in Salem but created a lasting impact. She entered DOOL in the summer of 2009 and, by the following year, she was tragically killed in a car accident. Regardless of this, she connected well with the fans and had an incredible romance with Brady Black. While the chances of her returning are slim because of how she passed away, some fans still miss her and wish there was a way to bring her back.