Meghan Markle's father, Thomas Markle, is a rather elusive figure. While he gives interviews to the media about his relationship with his daughter, there is still a lot that people don't know about him because he is so fiercely private. We've collected 12 interesting details about Meghan's father that most people don't know:
12. Humble Beginnings
He grew up in the Pennsylvania town of Newport in a clapboard house. He has two older brothers, Mick and Fred. His childhood was idyllic. He and his brothers would spend their summers playing on monkey vines in the woods near their house, fishing for catfish in the Juniata River and picking blackberries.
11. Career Beginnings
After high school, he left Newport for the Poconos, a resort area in Northern Pennsylvania, where he worked at the local theater. This is where he learned the technical backstage aspect of the business. Afterward, he got a job as a lighting technician at WTTW, a public broadcasting service in Chicago. In addition to that job, he is also worked at the Harper Theater as a lighting director and then on the popular children's show, Sesame Street.
10. First Wife
Tom met his first wife, Roslyn Loveless in 1963 when he was 19 and she was 18. They married the following year and had two children together, Yvonne (now known as Samantha) and Tom Jr. Although the couple separated in early 1970, there had been issues for years prior to this because Tom put his career before his marriage.
9. Moved to Hollywood
Before he and Roslyn divorced in 1975, Markle had already moved to Hollywood, leaving her with their two children. Samantha and Tom Jr. did not see their father again for several years. When they were teenagers, they both came to live with him, albeit at separate times. Samantha moved in with her father when she was 14 and Tom Jr. moved in just as he was about to start high school.
8. Meghan's Mom
He met his second wife, Doria Ragland, on the set of the soap opera General Hospital. She was training as a makeup artist while he was the show's lighting director. She was 12-years younger than him, which made her closer in age to his daughter Samantha. With Doria, he relaxed and became less of a workaholic.
7. Emmy Nominations
He was nominated for nine Daytime Emmy Awards for Outstanding Achievement in Lighting Direction for a Drama Series for his work on the soap opera General Hospital and won twice. He was also nominated for a Primetime Emmy Award in 1986 for Outstanding Lighting Direction (Electronic) for a Miniseries or a Special for the lighting design for the 58th Academy Awards.
6. Second Marriage
He married Doria on December 23, 1979 at the Self-Realization Fellowship temple in Los Angeles. She chose the venue because she followed the teachings of Yogananda. A year after tying the knot, she was pregnant with their first and only child together, Rachel Meghan Markle. She came into the world on August 4, 1981 and she changed Tom's world. He spent every waking moment with her – when he wasn't working.
5. Reclusive Life in Mexico
He lives in Mexico in the coastal city of Rosarito Beach, which is about a 15-minute drive from the U.S./Mexico border. His house is on a 120-foot cliff that overlooks the Pacific Ocean. He moved there in 2011 after he retired from showbiz. He lives a rather reclusive life in Mexico and reportedly disliked the attention that he started to receive from Meghan and Harry's romance.
4. Lottery Winner
He won the California State Lottery in 1990. He won with five numbers, which included Meghan's birthdate. The winnings were a whopping $750,000. Because he was still in the process of divorcing Doria, he didn't want to register his name with the lottery authorities, so he had a friend to pick it up for him. Unfortunately, he ended up losing most of it in a failed jewelry business venture.
3. Bankruptcy
Three years after winning the lottery, Thomas declared bankruptcy, and he declared bankruptcy again in 2016, declaring a debt of over $30,000 and a savings of only $222. He's reportedly not hurting financially at his point. He has a retirement fund and leads a frugal life.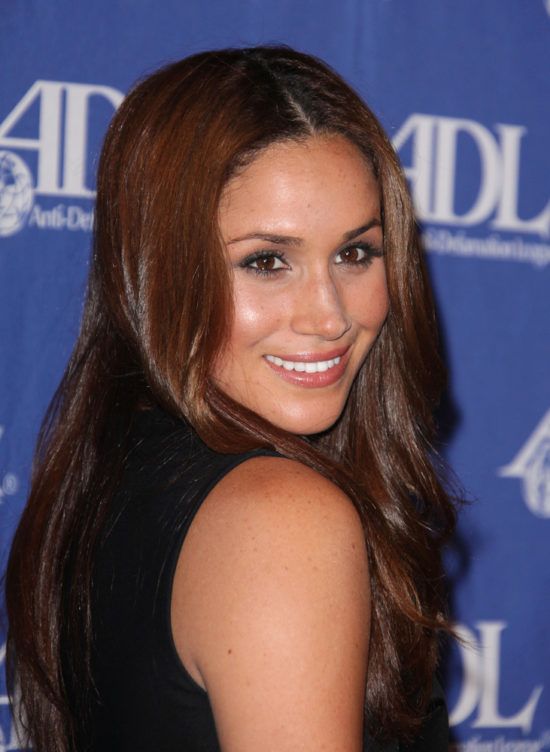 2. Ancestry
Thomas Markle has some royal blood in his line. He is a 24th generation descendant of King Edward III, who ruled England from 1327 to 1377. Markle is also related to Robert I of Scotland, who is considered one of the most successful and best loved of all of Scotland's kings.
1. Helping Out at Meghan's School
When Meghan was a student at Immaculate Heart, he would volunteer as the technical director for all of her school productions. He is the one who taught her how to pose and coach her on her best angles. Even after Meghan graduated, he still continued to help the theater department at Immaculate Heart.