Things You Might Not Know About The Cast Of Friends
Published on July 11, 2019. Updated February 24, 2020
If you're an avid fan of Friends, you've likely dug into the past of some of the castmates before. Whether your favorite character is Rachel, Monica, Pheobe, Chandler, Joey or Ross, follow along for even more behind-the-scenes info with 50 things you didn't know about the cast of Friends:
50. Matthew Perry: His finger
A physical attribute you may not have noticed about Matthew Perry is the fact that he's missing the top part of his right middle finger. His grandfather accidentally shut the car door on his finger as a child.
49. Jennifer Aniston: Fear of water
Jennifer Aniston has shared previously that she's had a lifelong fear of water because of an accident from when she was a child. "I basically have a real fear of going underwater. I was a kid and I was riding this tricycle around a swimming pool and I drove my tricycle into the swimming pool and I didn't let go and my brother tried to (help). So, I can't go underwater and no one will believe me. I honestly can't," she said.
48. Matt LeBlanc: Bike lover
From the age of eight, Matt wanted to be a motorcycle racer and entered quite a few junior competitions in his youth. He even hosted his own television show The 5 Coolest Things based on the five coolest things in each motorcycle specialty like motocross, off-road and freestyle.
47. Lisa Kudrow: She's highly intelligent
While Kudrow may play a ditzy character on television, that couldn't be farther from what she's like in real life! Kudrow is highly intelligent and came from a family of natural intellectuals as well. Her father is a doctor and her brother is a neurologist. Before beginning her acting career, Kudrow also studied in the medical field and received her bachelor's in biology from Vassar.
46. David Schwimmer: Chemistry with Aniston
Fans of Friends are well aware of all the drama that happened between Ross Geller and Rachel Green on the series, but the two actors had a whole lot of drama off-screen as well. Over the years a lot of strange rumors were spread about David Schwimmer and Jennifer Aniston, including the fact that she wanted to get pregnant and wanted Schwimmer to be the donor for her artificial insemination. There was even more speculation about a one-time romance gone bad because Schwimmer was not invited to Aniston's wedding to Justin Theroux. Regardless of what did or did not happen between the two, Friends creators originally didn't attend for Ross and Rachel to be the central couple but made it that way because of the amazing chemistry between Schwimmer and Aniston.
45. Courteney Cox: She loves to eat
Courteney Cox may be tiny, but she is no stranger to a big meal! In an interview with PEOPLE, she talked about her favorite meals. "At a diner, I'll get scrambled egg whites, turkey bacon, sliced tomato, cottage cheese and a scooped-out onion bagel with cream cheese…My favorite meal is a New York grilled steak with sauteed garlic spinach and broccoli and maybe garlic chips or garlic fries. I like anything green and I love steak." Courteney also isn't opposed to snacking! On the set of Friends, Cox had a place called "Courteney's Candy Cabinet" where she would store all her junk food. She told US Weekly that her favorite go-to snack was chocolate bars and she admitted she was "addicted to candy bars…my first choice would be a Butterfinger."
44. Matthew Perry: Dual citizenship
Matthew Perry attended a private school in Ottawa, Canada where he was raised. Despite being raised in Canada, he was born in Williamstown, Massachusetts, but his parents divorced before he even turned 1-years-old. His mother remarried Keith Morrison, a broadcast journalist, and moved to Canada. He had four younger sisters and one younger brother. He lived in Canada with his family and stepfamily until he was 15.
43. Jennifer Aniston: Controlling nature
The Friends star has admitted she has quite a controlling personality. "I like to be in charge of everything. My life was so out of control growing up, it's very important today for it to be in control," Aniston told The Hollywood Reporter.
42. Matt LeBlanc: His daughter's disease
Matt and his ex-wife Melissa have shared custody of their daughter, Marina Pearl LeBlanc. Unfortunately, Marina was diagnosed at 11-months with a rare disorder, cortical dysplasia, which is a condition that affects the brain, bones and motor skills. Luckily she outgrew the condition.
41. Lisa Kudrow: She was part of an improv group
It's obvious from watching Kudrow on Friends that she has a natural knack for humor, so it comes as no surprise that she took improv classes to further develop her skills. Eventually, she became talented enough to able to join the famous Los Angeles improv comedy group, The Groundlings.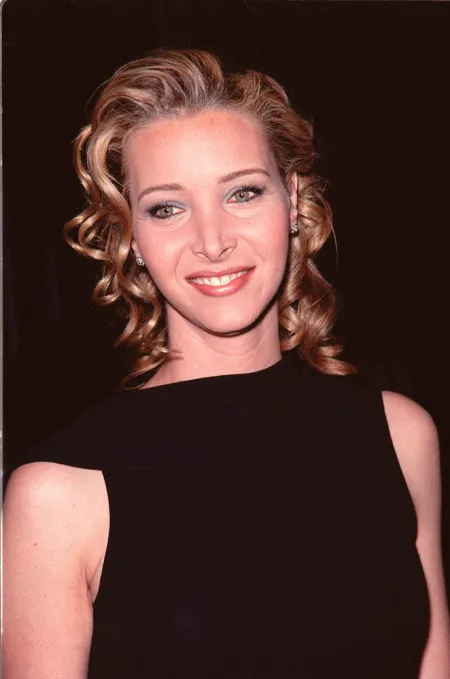 40. David Schwimmer: He's a feminist and advocate
In 2001, David Schwimmer joined the Rape Treatment Center in Santa Monica as a director on its board. Of his involvement with the Center, he has said, "To be perfectly honest, I feel I have a duty to use my celebrity status in a positive way. Most rape victims are women, so the bulk of the discussion is loaded towards women. I thought I could find a way to approach the subject of rape in such a way that men are going to respond to it. My most devastating moment was when a 13-year-old girl told me her story. At that moment, I realized just how important this center really is. Nothing else had ever made me connect with reality like that."
39. Courteney Cox: She's a former model
As a senior in high school, Courteney got her first taste of modeling when she was cast in an advertisement for a store called Parisians. After graduation, Courteney briefly studied architecture at Mount Vernon College, but not long after she dropped out to pursue a career in modeling. She moved to New York, signed with Ford Modelling Agency and began appearing on teen magazines like Tiger Beat, Little Miss and the covers of romance novels. She eventually made it big with gigs like Maybelline, Noxema, New York Telephone Company, and Tampax.
38. Matthew Perry: Tennis player
Matthew Perry has said in interviews before that if he wasn't an actor he would have been a tennis player! When he was only 13-years-old, he used to play tennis competitively and was nationally ranked in Canada. He tried to carry his interest over when he moved to the states, but he said he was never good enough to qualify. In an interview with Men's Health he talked about it and said, "I was a very good tennis player in Ottawa, Canada — nationally ranked when I was like, 13. Then I moved to Los Angeles when I was 15, and everyone in L.A. just killed me. I was pretty great in Canada. Not so much in Los Angeles. It was insane. I realized I wouldn't be playing tennis for a living, so I went for acting…I'm hoping the competitiveness that I had as a tennis player is gone now as I get older. When I was in my 20s, I wanted to do better than everybody else. Now, I just sort of want everybody to be successful," he said.
37. Jennifer Aniston: Meditation
Jennifer Aniston has shared previously about her love of meditation and how it brings her a moment of peace amid her hectic schedule. "I'm on a really good personal strict regime," she said. "These days, I've been [doing it] every day. I have a little place at home, and I do it for about 20 minutes, at different times, usually right after a cup of coffee and before the chaos starts."
36. Matt LeBlanc: His advertisement career
Before Matt LeBlanc was known as Joey Tribbiani, he was known as the Heinz ketchup commercial star! The popular advertisement he starred in went on to win one of the world's most prestigious advertising awards, Gold Lion at the Cannes International Advertising Festival. He also appeared in ads for Levi's 501s, Doritos, and Coca-Cola before his big break on Friends.
35. Lisa Kudrow: Executive producer of Who Do You Think You Are?

Lisa took a turn at being behind-the-scenes of a show when she was the executive producer of the UK television series, Who Do You Think You Are? The show helps celebrities track down their roots and trace their family trees. Kudrow's own past was documented on the show which led to the knowledge that her great-grandmother died in the Holocaust.
34. David Schwimmer: He had plans to be a doctor
Although Schwimmer enjoyed acting and excelled at it, he never thought of it as a career option and because he was also very good at science and math. Schwimmer first had plans to become a doctor, however, his drama teacher encouraged him to pursue acting, so he did. He even flew to Chicago as a teenager for an acting workshop. After graduating high school, his parents insisted he go to college, so he moved to Chicago to attend Northwestern University. While in school, he joined an improv group with none other than Stephen Colbert, and eventually graduated in 1988 with a Bachelor of Arts in theater and speech.
33. Courteney Cox: She has similar characteristics to Monica
Courteney did such an excellent job portraying Monica Geller on Friends for so many years, we aren't surprised to learn she had some similarities with her beloved character. She took her neat freak status to a whole new level when on the set of Friends she used to go around and clean other cast members dressing rooms. Show co-creator, Marta Kauffman, talked about it during an interview with the Los Angeles Times back in 1995. "Let's face it, she's adorable and intelligent and really together. She is Monica. She has the neatest dressing room. She even cleans up the other actors' dressing rooms because she won't go in there if they are too messy."
32. Matthew Perry: Rehab
Perry's struggle with drugs all started after a bad skiing accident in 1997 where he went to the doctor who handed him a prescription. He did his first rehab stint for 28-days in 1997 for a Vicodin addiction. Later in life he admitted that 28 days isn't long enough to overcome a 30-year addiction. He was back in rehab for an addiction to opioids and alcohol in 2001. In 2002 he was hospitalized while working on the set of Serving Sara alongside Elizabeth Hurley. After he got out of the hospital he checked into rehab once again.
31. Jennifer Aniston: Laurence Olivier

Jennifer Aniston was a huge fan of actor Laurence Olivier growing up. "Honestly, I was obsessed [with him] when I was a kid. I just remember being so enamored of him. I remember thinking, 'Maybe someday, if I become an actress, I'll be able to work with him.' And I remember the day he died, crying my eyes out," she said.
30. Matt LeBlanc: Trained carpenter
Many may be surprised to know that acting isn't Matt LeBlanc's only profession! He is also a trained carpenter and still does DIY projects for his mother and other family members.
29. Lisa Kudrow: Spouse
Lisa Kudrow has been with her spouse, French advertising executive Michel Sturn, for 20 plus years since the mid-'90s. The duo first met because Sturn was dating Kudrow's French roommate, but sparks between the two flew instantly. Kudrow shared of the time they met explaining, "Well, he's the perfect man and it's all ruined because now they're together and I can't (make a play for him). I thought that that's not nice to flirt. But the minute I saw him I went, "Well, that's it, there he is." Kudrow and Sturn reconnected years later at a mutual friend's birthday party and knew it was meant to be.
28. David Schwimmer: The charity lawsuit
Back in 2006, David Schwimmer won a defamation lawsuit aimed against charity fundraiser leader Aaron Tonken. At the time Tonken claimed that the actor demanded and received two Rolex watches just to appear at his own charity event. Of course, Schwimmer was offended by the comments and took legal action, winning the $400,000 case. Tonken was imprisoned on a five-year sentence in a separate case after he plead guilty to federal mail and wire fraud.
27. Courteney Cox: She had trouble getting pregnant
In 1999, Courteney Cox married funny-guy David Arquette. By the final episode of the series finale on Friends, Courteney was six months pregnant. In June 2004, when Courteney was 39-years-old, she welcomed her first child, a daughter named Coco Riley Arquette with her husband at the time, David Arquette. She went into labor on her wedding anniversary on June 12, and gave birth the next day, two days before her birthday. Sounds like June is a busy month for Courteney! In the time leading up to the birth of Coco, Courteney and David kept extremely quiet because she was prone to suffering miscarriages. During her marriage to David, she had eight total, one before Coco in 2001 and seven afterward. Her eighth miscarriage happened in August 2010. In 2013, David and Courteney divorced.
26. Matthew Perry: Sports lover
On the series Odd Couple, Matthew's character Oscar has a sports ticker running through his living room. Matthew got the idea after he saw a sports ticker tape in another home. He was shocked that people were allowed to have these in their home and he immediately went out and bought one for himself! He then also wrote it into his show. When asked why he has one in his home he said, "It's called being spoiled rotten." Well, at least he's honest! As a Canadian, his favorite MLB team is the Toronto Blue Jays and his favorite NHL team is the Ottawa Senators. When it comes to football, he cheers for the New England Patriots!
25. Jennifer Aniston: Dyslexia
Jennifer Aniston struggled with dyslexia from a young age but wasn't diagnosed until she was in her early 20s. "The only reason I knew [that I had it] was because I went to get a prescription for glasses," she said. "I had to wear these Buddy Holly glasses. One had a blue lens and one had a red lens. And I had to read a paragraph, and they gave me a quiz, gave me 10 questions based on what I'd just read, and I think I got three right. Then they put a computer on my eyes, showing where my eyes went when I read. My eyes would jump four words and go back two words, and I also had a little bit of a lazy eye, like a crossed eye, which they always have to correct in photos."
24. Matt LeBlanc: Jon Bon Jovi star
Aside from acting in sitcoms and commercials, Matt LeBlanc has also appeared in a few music videos. Most notably, he was a regular in Jon Bon Jovi's music videos. He can be spotted in the video for "Miracle" from the Young Guns II soundtrack in 1990, and "Say It Isn't So" in 2000.
23. Lisa Kudrow: She planned to follow in her father's footsteps
When determining exactly what path she wanted to take with her life, Kudrow's first instinct was to follow in her father's footsteps as a doctor. Lisa worked for her father's staff for eight years and continued his research on cluster headaches.
22. David Schwimmer: He starred on Broadway and directed
Along with starting a theatre company and being an activist, Schwimmer has done a lot of other work within the industry outside of acting. After Friends ended in 2004, he did a stint on stage in London in the Neil LaBute production of "Some Girl(s)," and went on to Broadway in Herman Wouk's "The Canine Mutiny Court-Martial." In the years before he had dabbled in directing including 10 episodes of Friends and the TV movie Nevermind Nirvana, but in 2007 he made his feature directorial debut with the British comedy film Run Fatboy Run.
21. Courteney Cox: She's charitable
Courteney works hard to promote awareness for the skin disease epidermolysis bullosa. In order to raise funds for the cause, she designed an eye shadow and lipstick called Coco for Cargo Cosmetics and all profits went to research to help find a cure. She also participated in the Munchkin's Project Pink which is an annual breast cancer awareness campaign. The project raises money for breast cancer research by auctioning off celebrity-decorated bath ducks.
20. Matthew Perry: Friends audition
Matthew Perry revealed that he almost missed the audition for Friends because he was working on an awful show called LAX 2194. After he committed to this project, he came across the script for Friends and was furious that he was trapped at the airport while the auditions were going on. He loved the script so much that he approached FOX to see if he could try out. When he auditioned for the role of Chandler he didn't even need a script because he knew the pilot off by heart. He had been practicing with a friend and memorized the whole thing. His audition was on a Friday and he began working on the following Monday. He was only 24-years-old when he got the job and was shot into stardom. At the peak of the show, he was earning a salary of $1 million per episode!
19. Jennifer Aniston: Telemarketer
When Aniston first moved to L.A. many years ago to further her acting career, she briefly worked as a telemarketer. "I moved to L.A. and was telemarketing next to a Taco Bell," she said. "I lucked out three months in and got an audition for a sitcom."
18. Matt LeBlanc: Kate Hudson
According to reports, Matt LeBlanc dated Kate Hudson in the late '90s when she was just 17-years old. Reports also suggested that Kate was spotted in bars along with Matt, however, LeBlanc or Hudson never came out to confirm the relationship.
17. Lisa Kudrow: Her humor is inspired by The Office

Kudrow shared with The Guardian that her humor on her show The Comeback is inspired by The Office. "I was definitely inspired by The Office because that's my favorite type of humor: the awkward," says Kudrow. "We wanted to bring in the reality-show aspect to comment on the amount of humiliation everyone seems to be OK about signing up for. We thought there's something disastrous about this for our society when it's: 'Good for you, you've humiliated yourself.'"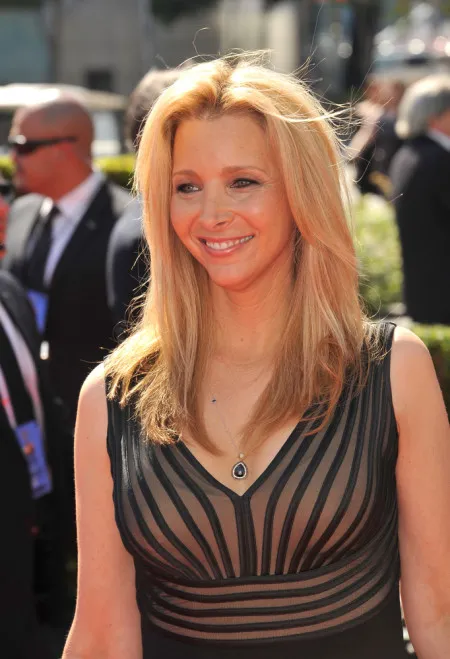 16. David Schwimmer: He didn't like California
Due to David's parents' careers, his family ended up moving to Los Angeles and then to Beverly Hills, where Schwimmer attended Beverly Hills High School. "When I was there I always felt: This is not me, I'm surrounded by people with a different value system. And I just wanted to get out of California."
15. Courteney Cox: Coco Riley
Fans of Courteney's have probably wondered how she and ex-husband David Arquette came up with the name 'Coco' for their daughter. Apparently, the name Coco is a compromise between David and Courteney because she is from the South where is it customary to pass down names — Courteney is named after her mother, Courteney Cox. However, David is Jewish and it is against tradition to name a child after a living person, so they came up with the name Coco which comes from the nickname Courteney's friends had for her mother growing up.
14. Matthew Perry: Advocate for sobriety
In 2013 Perry turned his former Malibu home into a sober living facility called the Perry House. His inspiration comes from his time at the Phoenix House, a California-based treatment center. "At Pheonix House, I was very moved by the hope that I saw there, which is what this is all about. Getting sober is a really hard thing to do," Perry said. Instead of acting, which he still does, Perry is now much more focused on being an advocate in the court system. As a celebrity spokesperson for the National Association of Drug Court Professionals, Perry went to Capitol Hill to lobby members of Congress in support of funding for drug courts. He was able to raise $45 million!
13. Jennifer Aniston: Passionate about art
Aside from acting and the entertainment business, Aniston is also passionate about art. She owns paintings by Marc Chagall, Robert Motherwell, and conceptual artist Glenn Ligon. She also used to dabble in painting herself and worked with clay when she was younger.
12. Matt LeBlanc: Estranged father
Matt reportedly met his father for the first time when he was eight-years-old. "My mom's from Italy, and my father wasn't around. I knew he had gone to Vietnam, but I didn't know if he was dead or MIA, and I knew it would make my mom sad to talk about it, so I never asked. On Christmas morning, the year I was eight, I come running downstairs, and on the couch is this guy wearing Army fatigues with long hair. He looked like Jesus Christ. I see his name on his shirt, LeBlanc. All I could think was, he's alive, he's come back, he's going to live with us, and I'm going to have a dad," he told Movieline in 1996.
11. Lisa Kudrow: Her son and fame
Lisa Kudrow shared previously that her son, Julian, was never involved with her acting or brought on set to shows or films she was starring in. She explained her logic behind this to The Guardian: "I don't want him to ever experience me as someone who is not his mom and completely interested and devoted."
10. David Schwimmer: He has over 50 acting credits
Even though 10 years of his career was dedicated to Friends, David Schwimmer still found time to rack up over 50 acting credits, which included some well-known roles. As it turns out, he was also up for some big roles that he ended up turning down. According to reports, the star turned down Ben Affleck's role in Chasing Amy and also turned down Will Smith's role in 1997's Men in Black.
9. Courteney Cox: Inspiration behind the 'Carlton Dance'
Courteney was the inspiration behind the 'Carlton Dance' on The Fresh Prince of Bel-Air. The Carlton dance was a parody of her dance back in 1984 in the Bruce Springsteen music video for his single, "Dancing in the Dark." She was paid $350 to act as the "surprised girl" who was pulled from the crowd to dance. Surprisingly, as one of her first acting roles, it seems to be one of her most memorable! She re-lived the dance once again in 1995 while hosting Saturday Night Live after reenacting it with Adam Sandler.
8. Matthew Perry: Sense of humor
It's not surprising to learn that Matthew Perry has a wicked sense of humor. Off-screen Perry is quite well known for his quick wit and sharp tongue which is something he shares with his beloved character on Friends. Out of all the six leading actors on the sitcom, Matthew Perry was the only one who was allowed to sit in on the screenwriting process. It's been reported that some of his gags and jibes were so good the writers just had to include them in the script. He's been the 'funny guy' ever since he was a kid. "That happened back in school. I would joke around a lot. I'd fall down. I'd tell jokes. I liked the feedback. I loved making girls laugh. It felt good. When I was, like, 15, I realized there could be a career in making people laugh–like, you could get paid to do it. That was insane to me," he said.
7. Jennifer Aniston: Forgiving in nature
Jennifer is a really forgiving person and doesn't tend to hold grudges. "I think it's extremely important to forgive. Otherwise, it just builds up like toxic waste. There's nothing worse than holding a grudge. Listen, people can do unforgivable things, but you have to let it go and say, 'Look, we're all human beings. We make mistakes.' To hold any kind of resentment is like taking rat poison and waiting for the rat to die," she told Harper's Bazaar.
6. Matt LeBlanc: Arrested for DUI
Like many of the Friends cast members, LeBlanc went through a rebellious stage in his younger years, which resulted in getting in trouble with the law. He was reportedly arrested twice for driving intoxicated. "When I was young and stupid. I wasn't driving fast, just crooked. The press never got hold of the mugshots. I was lucky," he told the Daily Telegraph.
5. Lisa Kudrow: Awards
Lisa Kudrow has been nominated for many acclaimed acting awards throughout her career. She has received ten Emmy Award nominations, twelve Screen Actors Guild Award nominations, and a Golden Globe Award nomination.
4. David Schwimmer: First actor cast on Friends

Schwimmer was the first actor cast for Friends because producer Kevin S. Bright had previously worked with the actor and had the character of Ross written with Schwimmer in mind. Before the role, Schwimmer auditioned for a starring role in a TV pilot for the series Couples against actors such as Jon Cryer and Jonathan Silverman. ABC eventually decided to continue on with the show, but producers picked it back up and re-conceived the show as Friends, which NBC picked up and turned straight to David.
3. Courteney Cox: She reverted back to her original name
In September 1999, after she married David Arquette, Courteney legally changed her name to Courteney Cox Arquette. In the opening credits of Friends, her name was changed. In 2001 she changed it back after her father, Robert L. Cox Sr. passed away. Out of respect for him, she went back to her maiden name professionally.
2. Matthew Perry: Screenwriter
Aside from his passions for tennis and acting, Matthew Perry also loves to write and even has screenwriting credits on Friends! He's also the co-writer and executive producer of The Odd Couple where he played Oscar Madison opposite Thomas Lennon as Felix Unger.
1. Jennifer Aniston: Extreme self-control when it comes to food
Jennifer Aniston surprisingly doesn't have a sweet tooth. This used to drive her Friends co-star Matthew Perry crazy because she was always able to eat just one M&M and be satisfied. Now that's some serious self-control!