If you're finding yourself stuck at home, this may be a good time to pick up a new TV series or revisit a beloved favorite. Disney+ is a relatively new streaming platform that has a library of classic nostalgic TV shows from our childhoods alongside some new, innovative series. Follow along as we roundup every TV show you need to binge-watch this season on Disney+:
15. The Proud Family
The Proud Family is a coming-of-age Disney classic and follows the life of Penny and her family. It's about friendship, family, school and many of the challenges of the tween years all the while being hilarious and relatable.
14. Hannah Montana
Hannah Montana had a cult-following on the Disney Channel and followed the story of Miley Stewart and her pop star alter-ego Hannah Montana. The show has the cutest family dynamics with Miley's real father Billy Rae Cyrus also playing her father on the show. Hannah Montana was the beginning phase of Miley's career in Hollywood and was a major launching point for her success.
13. The Imagineering Story
If you're looking for something more documentary-style to binge on Disney Plus, The Imagineering Story could be a good option. The show traces the evolution of Disney from the first animated pictures to the theme parks and everything in between.
12. Kim Possible
Kim Possible is the ultimate girl power cartoon that follows a seemingly average high school teenager who has a superhero side gig. Her best friend Ron and his naked mole-rat Rufus make the show even more adorable and quirky.
11. Boy Meets World
Boy Meets World had a seven-season run following the life of Cory Matthews as he navigates his teenage years into adulthood. The show tackles heavy issues but also has quite a few lighthearted, hilarious moments, especially when Mr. Feeny gets involved.
10. Even Stevens
Another nostalgic and memorable Disney channel show is Even Stevens! The show follows oddball Louis and his prankster ways which always makes for a good laugh. The iconic show was the launching point of Shia Labeouf's career in Hollywood.
9. Gravity Falls
Gravity Falls is another series that Disney Plus revived on its streaming platform! The show takes place in a mysterious Oregon town and follows a pair of twins as they navigate summer vacation with their Uncle alongside quite a few interesting supernatural occurrences.
8. That's So Raven
That's So Raven is a Disney channel classic and definitely worthy of a re-watch. The show's main character Raven has supernatural abilities where she sees visions of the future which often gets her and her pals in the middle of many entertaining misadventures.
7. Wizards of Waverly Place
Wizards of Waverly Place is another Disney show with supernatural abilities at its core alongside family, friendship and coming-of-age. The Ruzzos are a seemingly normal family that own a restaurant in New York, but behind-the-scenes the children are training their magical abilities. The show was the launching point for Selena Gomez's career and the first time fans fell in love with her.
6. The Simpsons
If you're looking for something a little more adult, you'll be happy to know that Disney Plus has all 30 seasons of The Simpsons! It's classic, entertaining and always provokes a good chuckle.
5. Recess
Recess is a major childhood throwback and could definitely be worthy of a re-watch while spending time at home. Follow T.J. Detweiller and his quirky crew Ashley, Vince, Gus, Gretchen and Mikey as they navigate their childhood school years.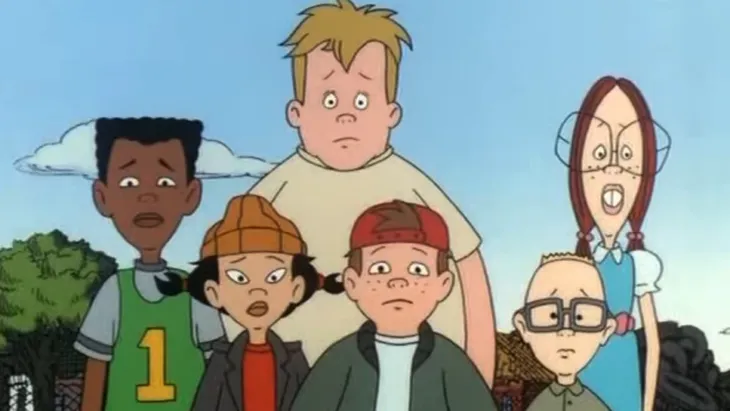 4. The Suite Life of Zack and Cody
Ever wondered what it would be like growing up in a hotel? The Suite Life of Zack and Cody shows the inside scoop of two twins who do exactly that! The series was nominated as one of Disney's best of all time and spawned both a movie and a sequel series.
3. Lizzie McGuire
Lizzie McGuire is the ultimate coming-of-age show with Hilary Duff playing its eponymous lead character. Lizzie is notoriously awkward which makes for quite a few adorable moments and three-way-calls between her and BFFs Gordo and Miranda.
2. High School Musical: The Musical: The Series
If you were a fan of High School Musical in your tween years, you'll be happy to know that the show was revived on Disney Plus as a unique series. Set in a fictionalized version of East High, the show follows a group of drama students as they participate in a staging of High School Musical: The Musical.
1. The Mandalorian
You've seen baby Yoda everywhere, but have you watched the series The Mandalorian yet? Now could be the time! The show is the first live-action series in the Star Wars franchise and is set five years after the events of Return of the Jedi and 25 years prior to the events of The Force Awakens.