Tatcha The Water Cream: Is This Bestselling Moisturizer Worth The Price?
Published on September 9, 2020. Updated September 10, 2020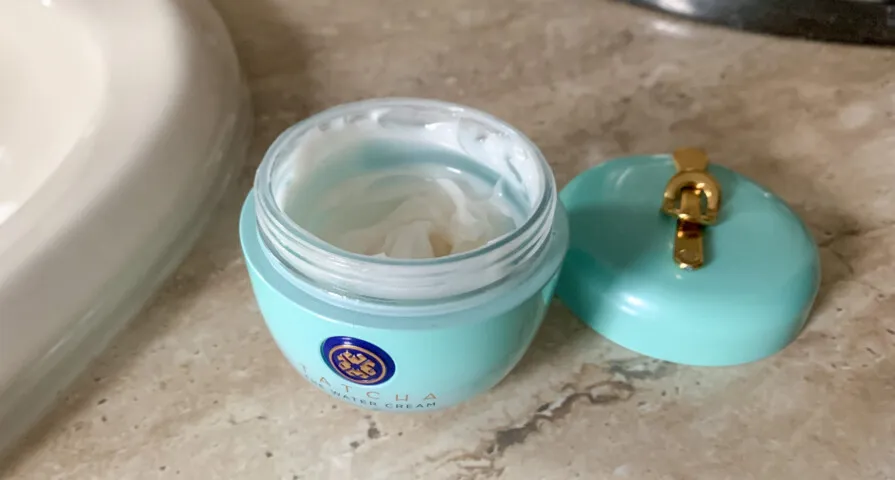 Moisturizer is one of the most important products to a well-rounded, effective skincare routine. It should be applied both morning and night, even if you're someone with oily skin. Moisturizer gives your skin deep hydration and balances the skin, which can actually prevent acne in the long run.
The key with moisturizer, however, is to find one that is relatively lightweight and won't clog your pores. Sometimes the trouble with moisturizer is that they end up being too rich and heavy, which doesn't allow the skin to breathe and heal.
One of the bestselling moisturizers that is known for being lightweight and oil-free is the iconic Tatcha The Water Cream, which recently won an Allure 2020 Reader's Choice Award. It's perfect for those with both oily and dry skin because it gives the skin lasting hydration with a water-based, nourishing formula. Upon first glance, Tatcha The Water Cream may seem a little steep in price for a moisturizer, but with rave reviews and nearly 250, 000 "loves" on Sephora, we knew we had to give this product a try for ourselves.
Follow along as we give a full review of Tatcha The Water Cream including an ingredient breakdown, pros/cons, and an ultimate verdict about whether this bestselling product is worth the hype.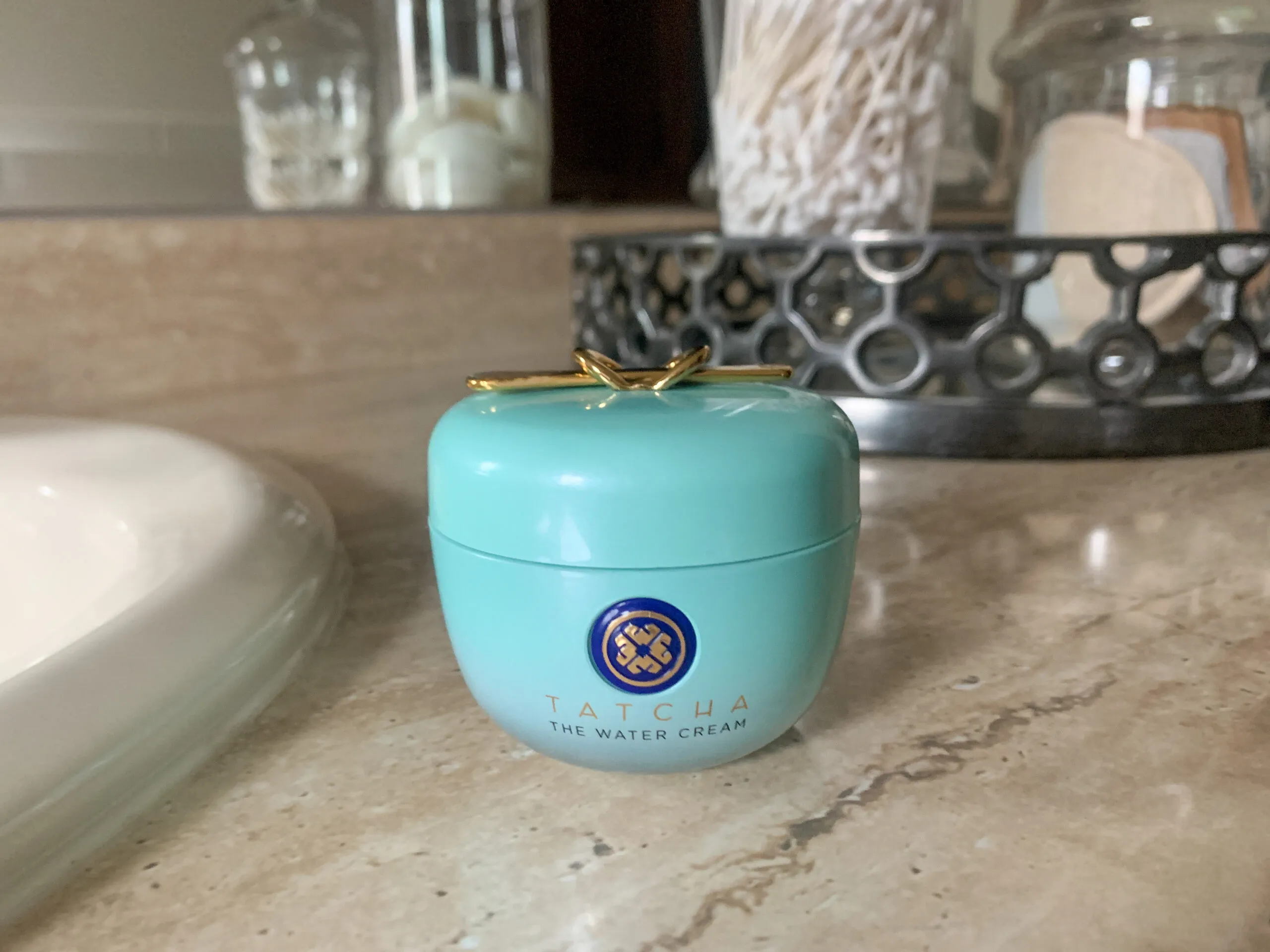 The Water Cream: How & When To Use
Tatcha suggests scooping a "pearl-sized" amount of product onto your face, neck, and décolletage in upward strokes twice a day, morning and night. It's best to apply moisturizer as your last step following cleanser, toner, and any treatments or serums.
This particular moisturizer does come in a container, but Tatcha provides a convenient gold spoon to allow you to scoop the product without having to dip your fingers into it.
Formula:
Ingredients:
The key ingredients in Tatcha The Water Cream are Japanese wild rose, Japanese leopard lily, and Hadasei-3™. Japanese wild rose helps to tighten pores and smooth skin texture, while Japanese leopard lily helps control excess oil and purify skin by supporting natural skin turnover. Hadasei-3, or what Tatcha calls "an anti-aging trinity" contains green tea, rice, and algae, to restore radiance.
Texture/Smell:
A major selling point of Tatcha The Water Cream is the lightweight, oil-free formulation that delivers a cooling effect and deep nourishment without leaving the skin sticky or greasy. This water-based formula is perfect for those who struggle with acne or oily skin because it provides hydration without adding extra shine.
In terms of scent, this product contains a light and crisp floral scent with a hint of citrus. It's not too overpowering and subsides quickly once the product is applied.
Pros:
Reduction In Pore Size
A major pro of Tatcha The Water Cream is that this product actually reduces pore size and smooths skin texture. If you're someone who struggles with oil and larger pores, this is definitely a great moisturizer choice for you. We noticed a clear, smooth complexion and visibly tighter pores after just a few uses.
Lightweight & Non-Comedogenic
Another facet of this moisturizer that customers seem to love is the lightweight, water-based consistency. This moisturizer definitely stands out for its gel-like formulation and cooling sensation when applied on the skin. Tatcha claims that this product is a "unique water-burst cream" that "breaks upon application to deeply deliver treatment benefits." This product is also non-comedogenic which means it won't clog for pores and allows oily or acne-prone skin to breathe.
Cons:
Price:
The biggest con with this moisturizer has to be the price. At $68 for a 50ml bottle, all the pore-reducing benefits and lightweight hydration definitely comes with a cost. We can definitely vouch that this product is worth the cost, however, with its unique water-based formulation and rave reviews.
Ultra-Lightweight:
A secondary potential con is if you suffer from extremely dry skin, or winter skin, this moisturizer might be a little too lightweight for you. Those with severely dry skin would possibly need something a little more rich and creamy than this gel formula.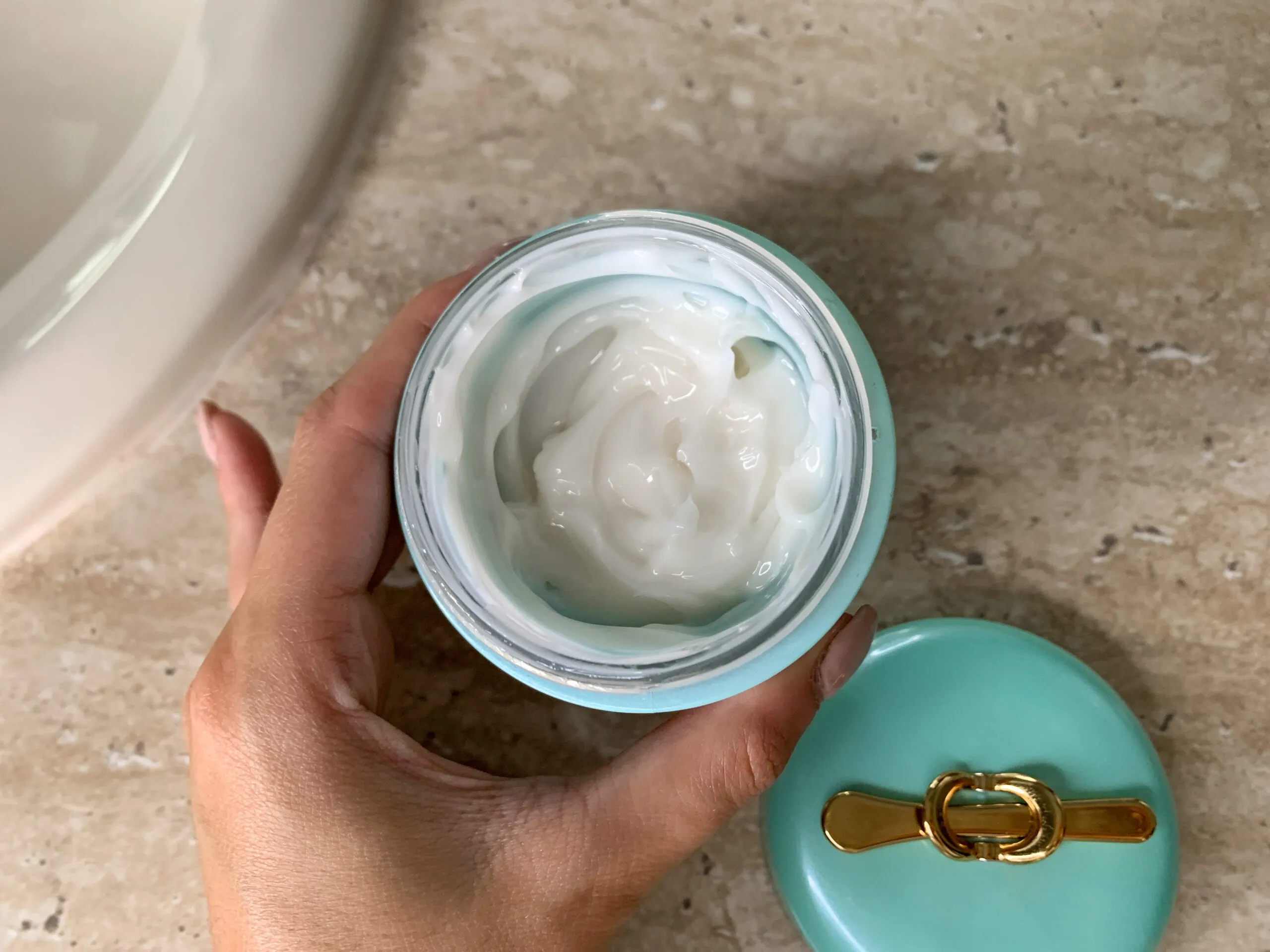 The Verdict:
Ultimately, we were very impressed with our experience with Tatcha The Water Cream and can confirm it's worth the hype. We loved the lightweight formulation and the cooling burst of water upon application. It hydrated the skin and a little went a long way, which is also great for justifying the price and the product's shelf life. If you're someone with oily, normal, or combination skin, you will definitely love Tatcha The Water Cream.
Shop Tatcha The Water Cream below: