Kate Middleton Just Stepped Out Wearing A Perfect Floral Dress
Published on September 10, 2019. Updated September 11, 2019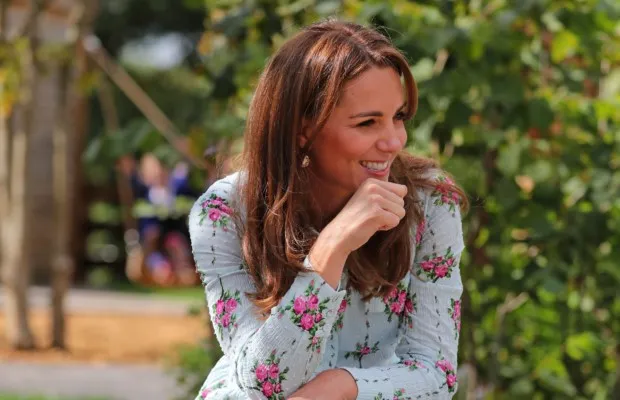 Kate Middleton stepped out this morning wearing a gorgeous floral dress to showcase her latest garden design!
The Duchess unveiled a third "Back to Nature" garden that she designed, which helps to support her ongoing campaign to encourage children to spend more time outdoors. The royal mom of three is passionate about encouraging children to spend time playing outside for the benefit of their future health and happiness.
For the garden unveiling, Kate wore an Emilia Wickstead dress perfectly suiting to the garden-themed event. The elegant midi-length number featured a chunky belt which cinched in her waist and a lovely pale blue and fuchsia pink floral print. She paired the look with suede wedge heels and wore her glossy brunette locks in her signature blowout.
Want exclusive Royals content (news, fashion, lists & more) delivered straight to your inbox? Sign up for our Exclusive Fame10 Royals Email!
See details of Kate's striking floral look below: