It's been a big year in reality TV! So much has happened, including a bunch of scandals. Many of our favorite (and not so favorite) reality stars couldn't resist an opportunity to create controversy and we're here to document it! Now that 2017 is finally coming to a close, we are listing off the 10 biggest scandals of the year, so check it out:
10. Kendall Jenner's Controversial Pepsi Commercial
Kendall Jenner received some major backlash earlier this year when she starred in a controversial Pepsi ad as a model who ends a protest by handing a police officer a can of Pepsi. The video was widely criticized for borrowing imagery from the Black Lives Matter movement and for trivializing the deaths of black protesters who have been killed by police. In response, Pepsi pulled the ad and issued an apology, while Kendall spent weeks hiding out at her mom's place waiting for the controversy to blow over.
9. Phaedra Parks Fired from RHOA after Date Rape Rumor
When Phaedra Parks admitted to spreading a rumor about her Real Housewives of Atlanta co-star Kandi Burruss and her husband Todd Tucker, claiming that they were conspiring to drug and rape their castmate Porsha Stewart, the entire cast along with Andy Cohen decided that they no longer wanted to work with her, so Bravo terminated her contract. Parks has since claimed that producers set her up. According to her, a producer gave her the story and she was only repeating it. She's received quite the backlash for this. She's received numerous threats and has been subjected to bullying.
8. TLC Fires Derick Dillard for His Transphobia
Derek Dillard – Jill Duggar's husband – was dropped from the TLC 19 Kids and Counting spin-off Counting On after he made a number of transphobic tweets that were aimed at 17-year-old transgender girl Jazz Jennings, who has her own TLC show called I Am Jazz. In one of his tweets, he called her show "an oxymoron." "What an oxymoron… a 'reality' show which follows a non-reality. "Transgender" is a myth. Gender is not fluid; it's ordained by God." He didn't stop there. He repeatedly called Jazz a "he" when she identifies as a "she." "I pity Jazz, 4 those who take advantage of him in order 2 promote their agenda, including the parents who allow these kinds of decisions 2 be made by a child. It's sad that ppl would use a juvenile this way. Again, nothing against him, just unfortunate what's on tv these days," he tweeted. After this, TLC responded by letting fans know that the network has cut ties with the reality star for his controversial comments.
7. Tamra Judge's Estranged Daughter Accuses Her of Neglect
Tamra Judge and her daughter Sydney have had a fraught relationship. It was revealed in the season 10 reunion that they haven't seen each other in two years and that Sydney had chosen to live with her father. This past summer, things between mother and daughter became even more tense when Sydney blasted her mom in a scathing Facebook post, calling her "neglectful." "The reasons I left my mother's house are that she was neglectful (leaving us at home with no food or simply ignoring us entirely), she constantly put herself first and the biggest reason was that she was mentally and emotionally abusive. She was no mother to me," she wrote on Facebook. One of the big reasons that Sydney is so angry with her mother is because she posts pictures of her on social media and she knows full well that those pictures will be picked up by the press and Sydney doesn't want to be in the spotlight. Tamra is hopeful that the two will reconnect now that Sydney is at college out of state, but that remains to be seen.
6. Chris Soules' Deadly Car Crash
Chirs Soules was involved in a deadly car crash this past April that left one man – his neighbor – dead. He reportedly rear-ended his neighbor's tractor-trailer, which caused it to go into a ditch, and after he called 911 and checked the man's vitals, he left the scene the accident. When sheriff deputies came to his house, he allegedly refused to come out, forcing them to get a search warrant, which took several hours. Soules was then arrested for leaving the scene of an accident. While enforcement officials reportedly found alcohol containers in his truck, blood and urine tests were negative for drugs and alcohol. He's pleaded not guilty and is currently trying to have the charges dismissed.
5. Kailyn Lowry's Baby Daddy Drama
When Kailyn Lowry announced that she was pregnant with baby number three this past winter, Teen Mom 2 fans were shocked. She wasn't dating anyone at the time and she had told her ex-husband Javi Marroquin when they were married that she wasn't interested in having any more children when he told her he wanted one more child. Everyone was curious about who the baby daddy was, but she kept it a secret until OK! Magazine tweeted a story with the headline "Pregnant Kailyn Lowry takes DNA test — Is Chris Lopez REALLY the baby daddy" and then she finally admitted that he was, in fact, the father.
4. Rob Kardashian's Instagram Rant
Everyone knew that Rob Kardashian and Blac Chyna's relationship would never last, but no one expected him to post nude photos that she sent him on social media. He also shared on Twitter that he had spent $1 million on her since their breakup in February 2017, buying her jewelry and plastic surgery and paying for the house she lives in, as well as her cars, and claimed that during this time that she had been sleeping with other men. In response, Chyna hired a lawyer and got a restraining order against Rob, alleging that he had physically abused her in the past, and is reportedly trying to get a seven-figure settlement from him for posting nude pictures of her.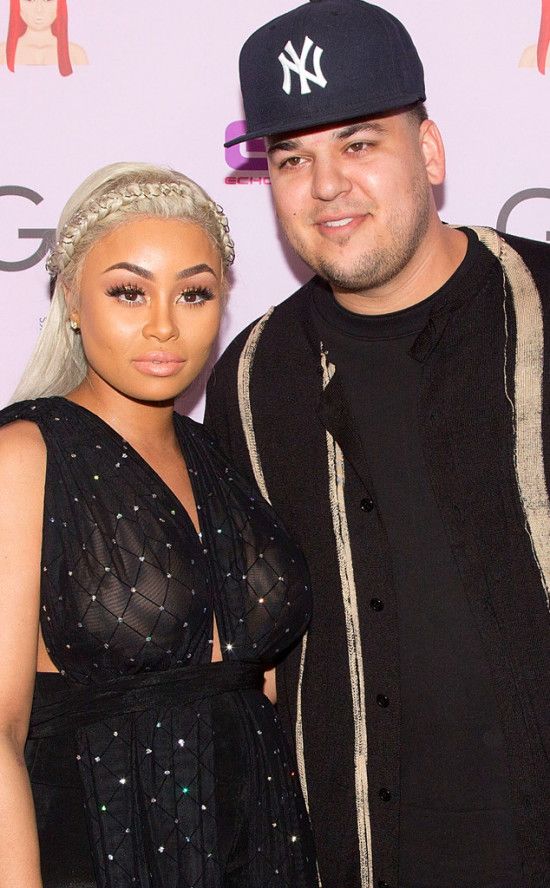 3. Bachelor in Paradise Suspends Production Amid Sexual Assault Allegations
Bachelor in Paradise shocked the world when production was shut down this past June after allegations of misconduct were reported by a producer concerning an encounter between Corinne Olympios and DeMario Jackson. The two had been drinking heavily and had reportedly hooked up, and the producer who was assigned to Corinne was concerned that she was too intoxicated to consent. After an internal investigation was conducted, it was determined that no misconduct had occurred based on the footage and production resumed; however, new rules were put into place regarding alcohol consumption, with contestants on the show being limited to two drinks per hour.
2. Ryan Edwards' Drug Use
During season six of Teen Mom OG, Maci talked about her ex Ryan Edward's drug use; however, fans got an inside view of the reality star on drugs when he and his wife Mackenzie Standifer were on their way to their wedding. Edwards kept almost passing out at the wheel and she kept having to take hold of the steering wheel to prevent the car from veering off the road. Although Standifer turned off the cameras during the incident, she didn't turn off the audio, and she was caught asking her soon to be husband if he had taken a Xanax, which he denied. During the season seven premiere, more shocking information about Edwards' drug use came to light when Standifer revealed to a producer that he was using three times a day and spending $10,000 week on drugs.
1. Stassi Schroeder Mocks Sexual Assault Victims
Vanderpump Rules' star Stassi Schroeder received some major backlash this past November when she criticized the #MeToo campaign on her podcast Straight Up with Stassi. A number of sponsors pulled their support of her podcast in response and listeners accused her of victim blaming. In turn, Schroeder issued two separate apologies. In her latest, she wrote, "My intentions with this latest episode got lost with some of the comments I made that were insensitive and thoughtless. Before I explain my intent, I want to WHOLLY apologize for the flippant remarks where I said that no one could make me go down on someone, where I said it is easy to say no, and where I said it's easy to not go to someone's hotel room alone. I don't know what each individual woman was being put through in each instance. That was inexcusable and reckless of me." She added, "I was never trying to hurt anyone. I was trying to express my opinion and start a dialogue that I think may have come too soon. I've now realized just how big this issue is and it's something I can't even begin to tackle. When the dialogue becomes acceptable, I hope to be a part of it."