In terms of police procedural dramas, Castle was a breath of fresh air thanks to its inventive twist on the main storyline and an amazing cast. Unfortunately, with the exit of Stana Katic as Detective Kate Beckett, the show was quickly cancelled after the end of season eight. There is a lot to know about the behind-the-scenes of Castle, so here are 10 things you probably didn't know about the show!
10. Couples Therapy
After the announcement that Stana Katic would be leaving Castle at the end of season eight, there was a flood of reports stating the chemistry between Katic and Nathan Fillion definitely didn't extend off-screen. Behind-the-scenes it seems that Katic and Fillion did not get along very well in the later seasons especially. A source spoke out stating, "Stana Katic and Nathan Fillion completely despise each other. They will not speak when they are off set, and this has been going on for seasons now. This season, it got so out of hand they made Stana and Nathan go to couples counseling together."
9. Whedonverse
Since Nathan Fillion was the star of the cult classic sci-fi series Firefly, which unfortunately only ran for one season, there have been many connections made between Castle and the iconic Joss Whedon universe of shows and characters. Several actors who appeared on Buffy the Vampire Slayer have been seen on Castle, including Marc Blucas, Ethan Erickson, Leonard Roberts, Bailey Chase and D.B. Woodside. There are also several jokes and references to Firefly itself and in "Vampire Weekend" Fillion begins the episode in his Firefly costume.
8. Star Trek
As well as Firefly and the "Whedonverse," Castle has had many connections to the major sci-fi series Star Trek. Michael Dorn, known for his role as Worf on Star Trek, appeared as Beckett's psychiatrist. Tim Russ also appeared as Dr. Malcolm Wickfield and Jonathan Frakes, known as William T. Riker in Star Trek, directed the episodes "Kill the Messenger" and "The Final Frontier," and there have been several other appearances by well known Star Trek actors.
7. Talented
Actress Stana Katic is a very talented actress, but it turns out she is also multilingual! Katic can speak English, Italian, French and Serbian fluently and can also adopt perfect accents in English, British, South African, Greek and Spanish.
6. Real Couple
As it turns out, Juliana Dever, who plays Detective Kevin Ryan's wife in the series, is actually his wife in real life. Seamus and Juliana Dever were married on May 27, 2006.
5. Nikki Heat and Derrick Storm Books
Since the premise of the show revolves around author Richard Castle using Detective Kate Beckett as inspiration for his Heat Wave novels, ABC and Hyperion Books released the novels as tie-ins in real life. The novels are written as stand-alone stories and readers do not have to watch the series to understand, but the author is credited as Richard Castle and they do contain some jokes and references that tie-in to the show. There have been seven Nikki Heat novels released, all placing on the New York Times Best Seller List, and there have also been two Derrick Storm novels released.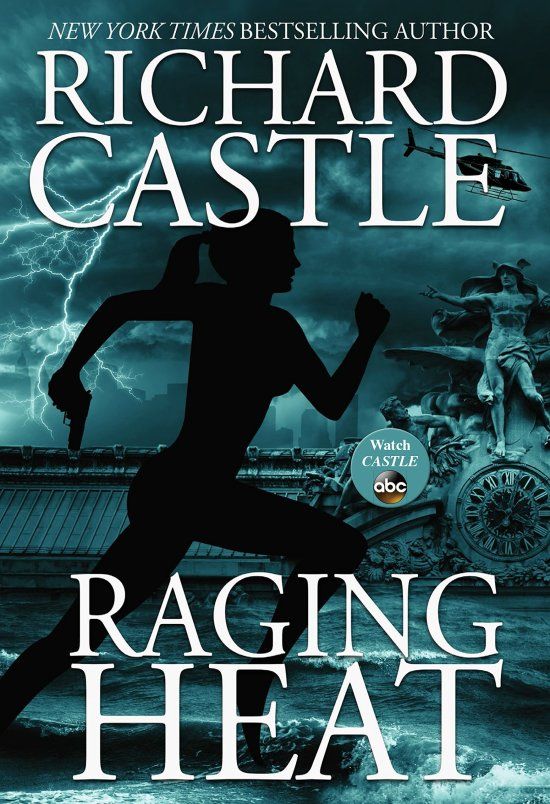 4. Book Cameos
Speaking of books, in almost every episode Detective Kevin Ryan played by Seamus Dever is shown carrying a book. Those who pay close attention will notice that the books are always one of Castle's novels and there is usually a different one for each episode.
3. Always There
Only Nathan Fillion (Richard Castle), Jon Huertas (Javier Esposito) and Seamus Dever (Kevin Ryan) appear in all 173 episodes of the show. Stana Katic (Kate Beckett) has missed two episodes even though she has been credited in them all.
2. Canadians
Both Nathan Fillion and Stana Katic were born in Canada! Fillion is from Edmonton, Alberta, and grew up and attended school there before moving to New York City in 1994. Meanwhile, Katic was born in Hamtilon, Ontario, after her parents came from Croatia. She spent her childhood moving between the U.S. and Canada and studied at the University of Toronto.
1. Finding Beckett
According to Castle's creator and writer Andrew W. Marlowe, Nathan Fillion had to read with 125 different actresses in order to find the perfect Kate Beckett for his Richard Castle. In the end, it came down to Stana Katic and one other actress and, after coming out of hair and makeup for her final callback, Katic realized she didn't like the blouse she was wearing because it was too long. After getting a pair of scissors she saw Nathan Fillion and he asked if she wanted to run lines and she said, "No, but speaking of lines, can you cut a straight line?" He replied, "I can try," and cut her blouse for her and after the producers watched this entire interaction between the two, Katic got the part!